Amesto Beyond 2021
What does it take to accomplish the impossible?
The history is full of them. The ones who dared, who challenged, who changed the world. But what does it take to shatter our limits and turn our biggest dreams into achievements? What does it take to accomplish the impossible?
For this year's Amesto Beyond our Key Speaker, Steven Kotler, raises a series of questions for those of us who have longed for a guide to peak performance. Is profit a sole trigger for high performance?
Sveinung Jørgensen and Lars Jacob Tynes Pedersen reveal why caring for more than just profit is highly profitable, and for some the only way to stay relevant in the future. Adding social value into your business strategy will drive innovation and might even become your biggest competitive advantage.
We believe it's all about the little things. The sum of or the consequence of your choices. That you strive to do just a little bit more, that you care. Not only about profit, but about people and the planet too. Honestly, it's all about making good choices.
Agenda
19:00 - 19:05:    "Welcome".
By CEO Arild Spandow, Co-Founder of Oslo Business Forum, Marius Wang.
19:05 - 19:25 :  "The Art of Impossible" .
By Keynote Steven Kotler.
19:25 - 19:40:  " Q&A session".
By Steven Kotler.
19:40 - 20:00:  "How adding social value will make you stay relevant".  
By Siri Nilssen, Lars Jacob Tynes Pedersen & Sveinung Jørgensen.
20:00 - 20:10:   "Q&A session".
By Siri Nilssen.
20:10 -  20:15:   "Summary".
Price: Free
WHEN: May 20th, 7 PM to 8:15 PM.

WHERE: We're going digital.

HOW: Sign up, and you will receive the broadcast link by e-mail closer to the event date.

TREAT: Join us live, and get the chance to ask Steven Kotler and Siri Nilssen your questions.
*Can't make it, or just able to join parts of it? Sign up anyhow, and a full recording will be made available for you after the event.
STEVEN KOTLER
Is there a guide to peak perfomance?
This is exactly what "The Art of Impossible" provides. Watch the video with Steven Kotler. Rest assure, he will teach you the skills to get in the game.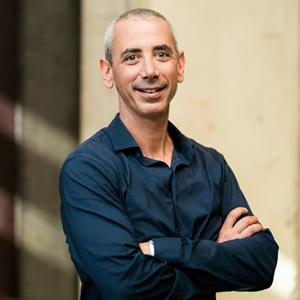 "The art of Impossible" by STEVEN KOTLER
Bestselling author, award-winning journalist and peak performance expert Steven Kotler decodes the secrets of those elite performers, athletes, artists, scientists, CEOs who have changed our definition of the possible, teaching us how we too can stretch far beyond our capabilities, making impossible dreams much more attainable for all of us. ‍ Building upon cutting-edge neuroscience and over twenty years of research, Steven Kotler lays out a blueprint for extreme performance improvement. He has spent decades examining those moments when the impossible becomes possible, an intersection often defined by twin forces: human excellence and disruptive technology.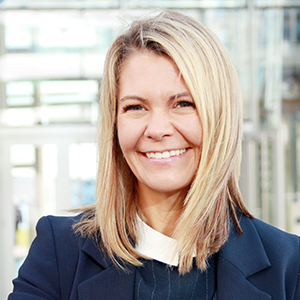 "HOW ADDING SOCIAL VALUE WILL MAKE YOU STAY RELEVANT" by Siri Nilssen
Siri is CEO of Amesto AccountHouse, that provides technology, accounting, payroll and HR services to more than 3000 customers in the Nordic Region. Nilssen is a Certified Public Accountant from NHH and holds a MSc in Economics from BI. Before she joined Amesto, she held several leading positions, as CFO in Adecco, Director Large Enterprise in Lindorff Accounting and auditor in PriceWaterhouseCooperss.Siri's ambition as a leader is to enable people to reach beyond their comfort sone. She is passionate about physical health and the effect it has on both mental and cognitive strength.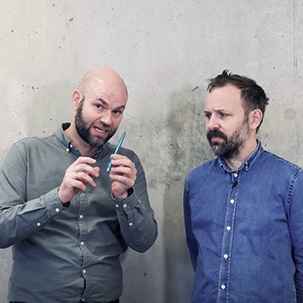 "HOW ADDING SOCIAL VALUE WILL MAKE YOU STAY RELEVANT" by Jørgensen & Pedersen
Sveinung is Associate Professor, and he is affiliated with Centre for Sustainable Business. He holds a PhD degree from Karlstad University, and his research focuses on corporate sustainability. Specifically, he seeks to understand how to align sustainability and profitability through the design and innovation of sustainable and circular business models. Lars is Associate Professor and Head of the Centre for Ethics and Economics. He holds a PhD degree from NHH Norwegian School of Economics (2009). He does research in two main areas: (1) The design and innovation of sustainable business models, and (2) natural field experiments on economic decision making, with a particular emphasis on socially and/or environmentally behaviors.
Amesto Beyond Partners