#ASKMORE
The question is not whether to invest in innovation, but how?
Technology and digitisation are no longer optional for businesses if they wish to remain relevant and profitable. The question is not if, but how. How technology is used is what distinguishes those who have a winning team from those who don't.
At Amesto, we work to ensure that sustainability becomes part of our DNA. We live by what we refer to as "Innovation on the edge" and we distinguish between these businesses before the solutions are implemented in the basic structure of the company.
TECHNOLOGY + INNOVATION = A PERFECT MATCH
At Amesto, we strongly believe that the combination of technology and people has the potential to create unique possibilities to simplify business and protect society from unnecessary carbon footprints.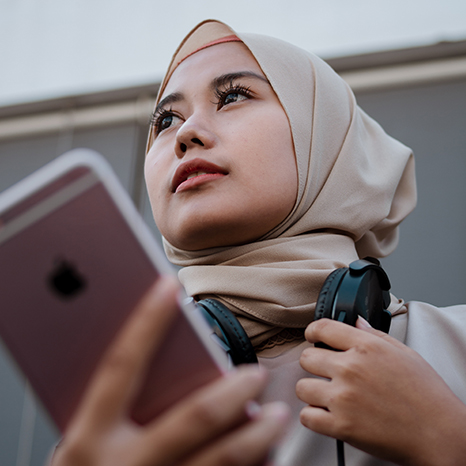 ONE OF THE MOST INNOVATIVE COMPANIES IN NORWAY
Innovasjonsmagasinet 2021-22 has released its list of the 25 Norwegian companies that have been deemed best in class when it comes to innovation. Amesto has made the list for the second year running. We work hard to also include the People and Planet dimensions in all of our innovation projects.
A QUEST TO SOLVE THE MYSTERY OF CANCER USING AI AND SYNTHETIC DATA.
Amesto NextBridge participated in the 2021 SAS Hackathon with a revolutionary project in the quest to solve the mystery of cancer using AI and synthetic data. In order to carry out research, we need access to sensitive data that research institutions are unable to share for reasons of privacy. This is groundbreaking work that facilitates collaboration between researchers and has the potential to revolutionise cancer research.